Careers that Matter
Did you know that six out of ten health professionals work in an allied health field? With many roles to choose from, allied health professionals work as part of the overall health care team to provide holistic, comprehensive care. From social and behavioral interventions to medical and clinical sciences, there are many possibilities for careers, level of patient contact, and work settings for Allied Health Sciences graduates.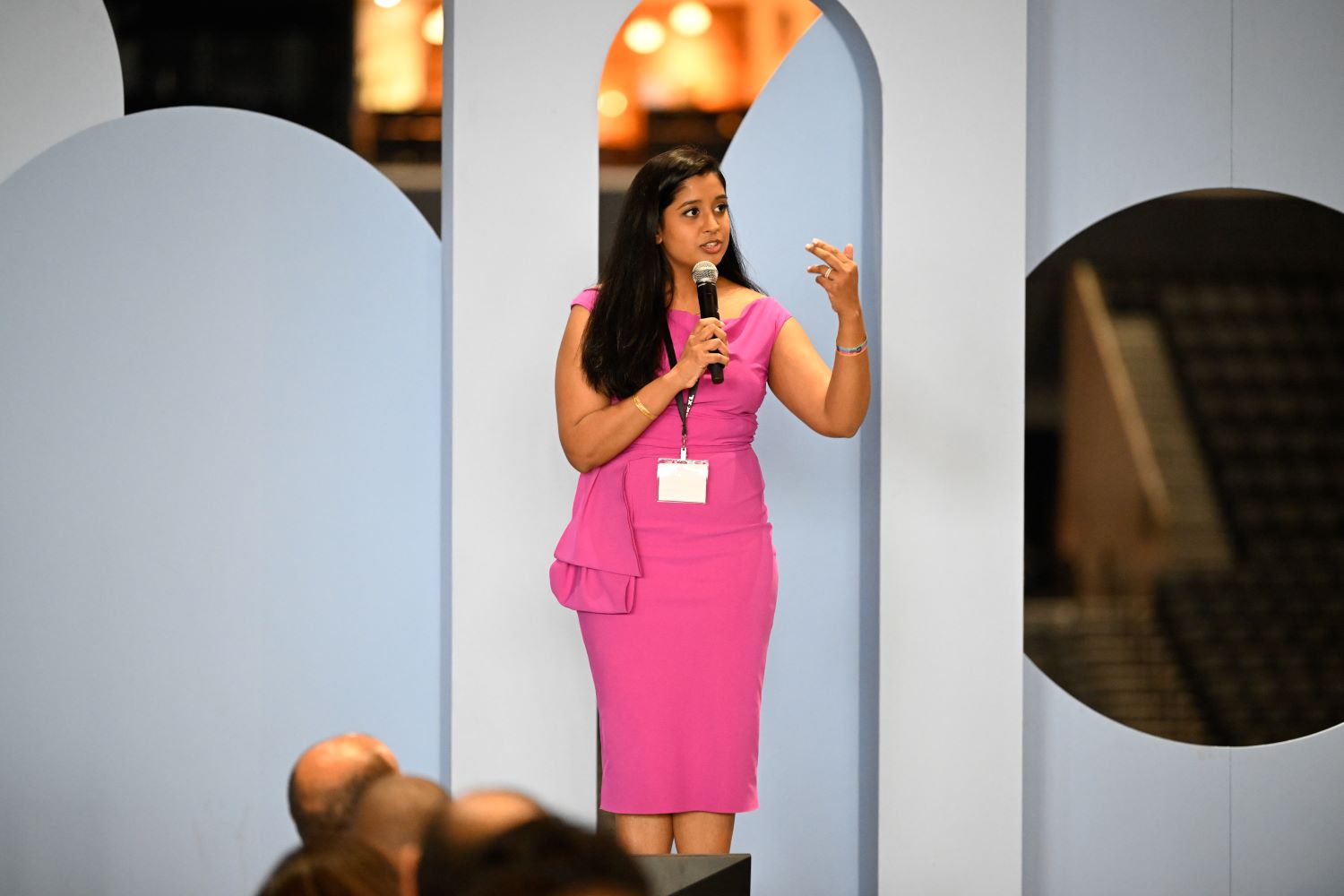 The Venture Capitalist
Sumia Shaikh '15 has taken her education in allied health sciences and an interest in public health in an unexpected direction: venture capitalism. Shaikh is currently the leader of brand and marketing at Visible Hands, a venture capital firm that supports underrepresented entrepreneurs in tech.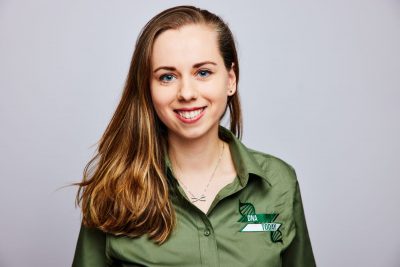 The Science Communicator
Kira Dineen '17 has established a two-pronged career in genetics: helping patients as a prenatal genetic counselor, and sharing the latest in genetic science with thousands of listeners through her weekly podcast, DNA Today.
What Path is Right for You?
According to the Health Professionals Network, there are over 200 recognized allied health professions with various educational and clinical backgrounds. With a degree in Allied Health Sciences, students have many career options or can receive more specialized training and education for opportunities in the following:
Athletic Trainer
Clinical Laboratory Technologist
Dental professional
Doctor/Medicine
Genetic Counselling
Healthcare Administration/Business
Health Educator/Coordinator
Nursing Careers
Occupational and Environmental Health and Safety
Occupational Therapist
Optometry
Patient Case Manager or Care Coordinator
Pharmacist
Pathology Assistant
Physician Assistant
Prosthetics and Orthotics
Physical Therapist
Public Health or Health Promotion
Registered Dietitian
Research Scientist
Speech Pathologist/ Audiologist
Frequently Asked Questions
In what kind of settings might I work?
These are just some of the work settings in which an allied health professional may operate:
Clinical - hospitals, physicians' offices, laboratories, short- and long-term care facilities
Community - local, state, and federal agencies; community-based health organizations
Management & Supervision - health departments, hospital administration, health management organizations
Business - sales and marketing of health-related products and services
Education - teaching, directing or coordinating health programs and services, community-based health education organizations
Research - product development, pharmaceuticals, food products, cancer research
Industry - equipment development, technical representative
Consultant - physicians' offices, healthcare facilities
International - PeaceCorps, governmental and non-governmental agencies
What level of patient contact can I expect?
Your anticipated level of patient contact will vary depending on the field you choose to pursue.
High patient contact fields include disciplines like dietetics, health promotion, public health, physical therapy, occupational therapy, cardio-pulmonary care, physician, dentist, physician assistant
Moderate patient contact fields include radiography and sonography
Low patient contact fields include laboratory professions like medical laboratory sciences, cytogenetics, and molecular diagnostics
How can I gain hands-on experience while pursuing my studies?
Gaining experience in health care settings and earning patient contact hours are great ways to:
explore a career in a health-related profession to see if it's the right path for you
improve your competitiveness for graduate/professional health programs
earn some extra money during your academic career and/or in the summer months
Within the Department, we facilitate research and internship experiences, volunteer opportunities, and certificate programs in a health-related field that does not require a Bachelor's degree. Some of these fields include:
Certified Nursing Assistant (CNA)
Certified Medical Assistant (CMA)
 Emergency Medical Services (EMS)
Where can I find resources on allied health professions and programs?
There are many general and targeted resources to explore as you determine which allied health field is right for you. Review the information on this page or make an appointment with an AHS advisor to discuss your goals. View the list of Targeted Career Resources.
More Resources
General Health Career Resources
UConn:
Questions?
If you're a current AHS student, please contact your academic advisor. If you're a prospective student, please e-mail alliedhealthsciences@uconn.edu.